Don't miss the "Palio Remiero delle Contrade" Regatta in Cavallino Treporti
One of the most characteristic and highly anticipated summer events in the region is the "Palio Remiero delle Contrade" Regatta in Cavallino Treporti, a twenty-year-old sports event that takes place every year in early June.
It is a Venetian-style rowing race on the waters of the Pordelio Canal, featuring skilled local rowers and their typical Venetian rowing boats, including caorline, gondolas, and mascarete.
AMONG SPORT, TRADITION AND HISTORICAL COMPETITIONS
The "Palio Remiero delle Contrade" Regatta recalls the historic competition among the farmers of Sant'Erasmo, delle Vignole, and Cavallino, who would travel by boat to the Rialto market every morning to sell their produce, engaging in fierce races to arrive first and secure the best spots.
Today, it represents a highly cherished event where sports, tradition, and nature come together to transform the Venetian lagoon into a unique and exciting stage, both for the locals and the many tourists staying on the coast during the summer.
Competing in the traditional Venetian rowing style are the 12 ancient contrade of Cavallino Treporti: Cavallino, Treporti, Ca' Vio, Ca' Savio, Faro Piave Vecchia, Ca' di Valle, Ca' Ballarin, Ca' Pasquali, Punta Sabbioni, Saccagnana, Treporti, and Lio Piccolo.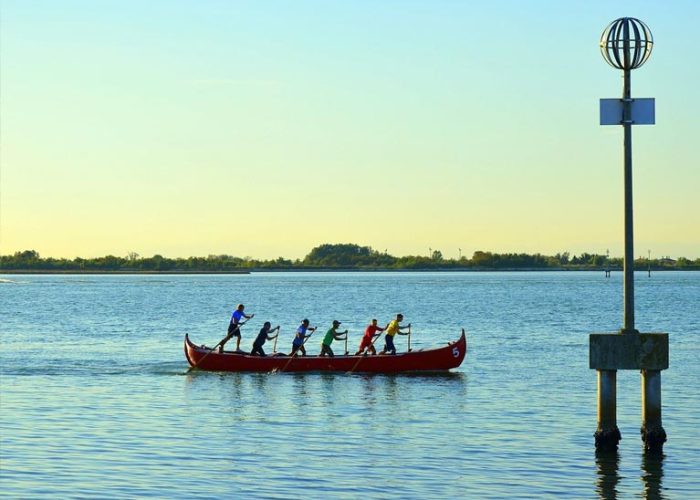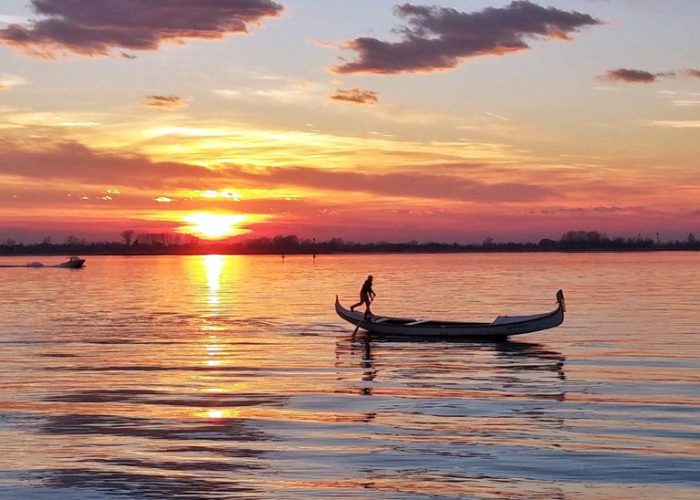 PALIO REMIERO DELLE CONTRADE 2023
The Palio Remiero delle Contrade of Cavallino Treporti 2023 will take place on Saturday, June 10th, and Sunday, June 11th, organized by the Società Remiera Cavallino in collaboration with local associations Litorale Runner, Contrada Cavallino, Amici di Ca' Pasquali, with the support of the Municipality of Cavallino Treporti, AssoCamping, and the Parco Turistico of Cavallino Treporti.
You can follow the competition from the panoramic terrace of Piazza Santa Maria Elisabetta in Cavallino, which will also be the finishing point for the rowers.
Traditional food stands, musical performances, exhibitions, and many related events such as the Week of Rowing, featuring free trials of canoeing and Venetian rowing for everyone, and the Ecological Sunday with waste collection in the lagoon.
Don't miss out!